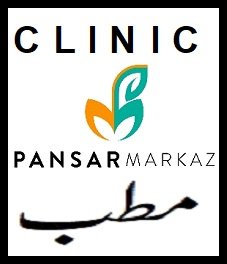 Welcome to our Virtual Clinic. What is a Virtual Clinic? The answer is very simple: It is an online clinic where you can consult your health practitioner from anywhere without your physical presence, either via phone or by means of internet.
We have hired some of the best natural health practitioners in town, you can find our registered natural health practitioners by clicking here or by visiting the category of Virtual Clinic and select 'NATURAL HEALTH PRACTITIONERS' from the drop down menu at our website's home page. You can book appointment for an initial consultancy, we can serve you via phone, video calling, audio calling or face to face. Our physical clinic is in Karachi, where we are providing clinical services, you will get the details for face to face appointments after you book an appointment with us online. At the moment, we have set (02) two types of consultancies.
Herbs related education and Knowledge base appointment.
Appointment for Health related issues.
Herbs related education and knowledge base appointment:
In this appointment, you can book a natural health practitioner for 15 to 30 minutes and you can ask any of your herbs related questions or questions related to our products (which you can find on PM's Organic Products section) and we will provide all your answers within 15 to 20 mins. Best practice is to note down all of the questions you need answer for and ask them within that time frame. For this appointment you will be get charged Rs.500/- but hang on, here is the good news if you shop online after the appointment within one week we will adjust these Rs. 500/- in your shopping. So, you can get your free consultancy, stay healthy and enjoy the discounted shopping at the same time.
Click Here to Book an Appointment.
Appointment for Health Related Issues:
This appointment is for all your health related issues you want to discuss. If you need any herbal medicine for your health or if you want to discuss whether you can continue your herbal medicine with any conventional medicine.
Good news is we have a lady natural health practitioner as well, so ladies you can now discuss all your health related issues such as any herbal medicine during pregnancy, PMS, depression, anxiety, any skin related issues and there is a whole list you can discuss.
We have design this initial appointment from 30 mins. to 60 mins. maximum for you to discuss your health as much as possible, so that the health practitioner can work out better and can select the best herbal medicines for you to go natural and stay healthy.
For this appointment you will get charged Rs. 1000/- and if you would like to order the prescribed medicines then we will adjust Rs. 500/-* into your medicine bill and you will only get charged Rs. 500/- for your consultancy.
For this appointment, it's always be a good practice if you know the below mentioned key points before consulting with an online health practitioner:
To know your recent blood pressure reading.
To know your blood pressure usual conditions (Normal, Low or High)
To know your height, weight and BMI (you can calculate your BMI by clicking here)
Your regular diet.
Click Here to Book an Appointment.
*NOTE: You can only redeem Rs. 500/- discount for prescribed herbal medicines and not for shopping at Pansar Markaz's website. THIS APPOINTMENT IS ONLY FOR ONE PERSON.